Full Arch Implants
All on 4 Concept / New Teeth In A Day
Full-arch implants with a fixed denture are the best option for patients who do not want any removable device in their mouth. It is the treatment of choice for patients who are not happy with the removable dentures because they feel removable dentures are not providing them with the ideal fit or function. This results in poor quality of life. Being able to eat with function and ease is so important to patients without teeth.
Types of Full Arch Implants
Fabricated with titanium framework and acrylic with high-quality denture teeth.
Denture consists of Full Zirconia.
Titanium Frame with Individual Porcelain Crowns are the Top-of-the-line prosthesis.
Advantages of Full Arch Implants
Prosthesis cannot be removed; the denture is fixed in place. Resulting in the denture always staying put. Denture is only removed for routine cleanings
Vastly improved function over removable dentures
Marked increase in social and quality of life index
Bone preservation
Looks and feels like your own natural teeth
Because of the high-quality materials we use, your fixed denture will have a longer life than a traditional denture. Fixed implant dentures are highly durable, lifelike, and are a long-term fixed solution. Schedule your consult today with Dr. Dhawan, who will spend time listening to your needs and planning the procedures that best fit you.
If you've been considering full arch implants get in touch with your full arch implant Specialist at The Colorado Center for Implant and Prosthetic Dentistry. We are happy to answer any questions you have.
Zirconia Implant Bridge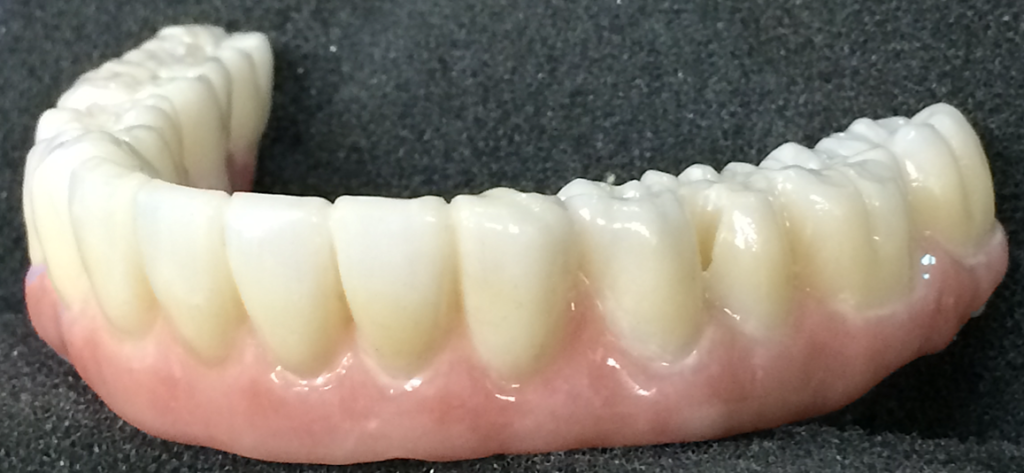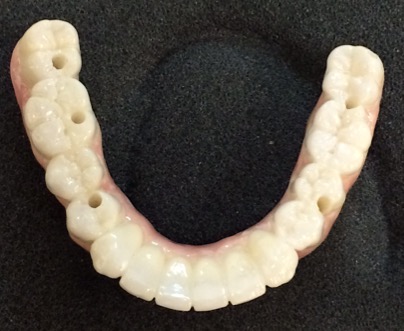 Traditional Acrylic & Titanium Hybrid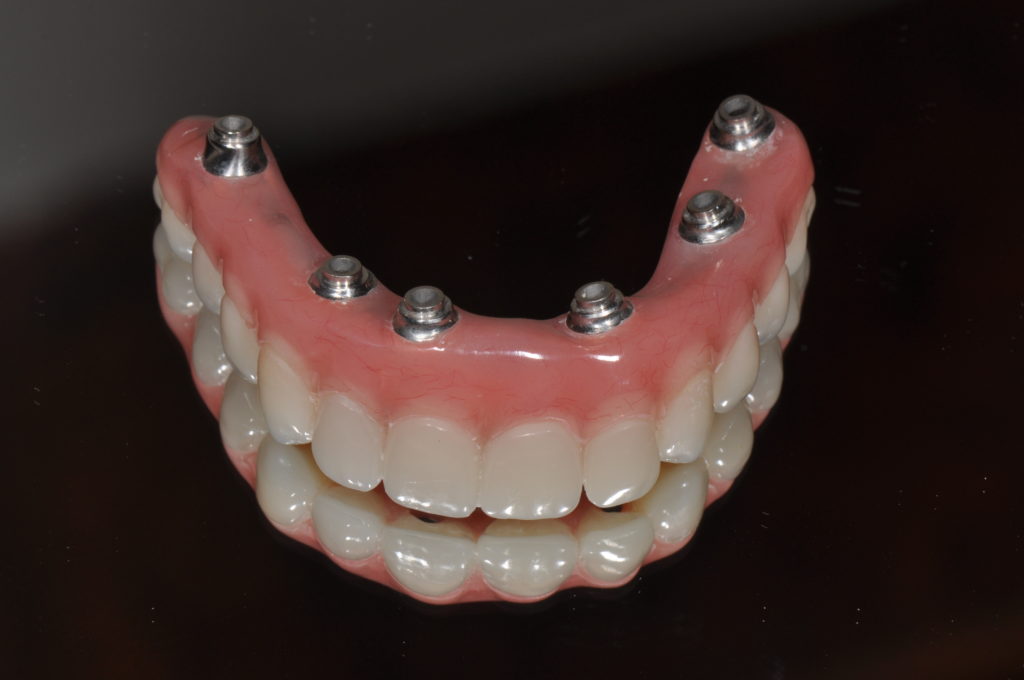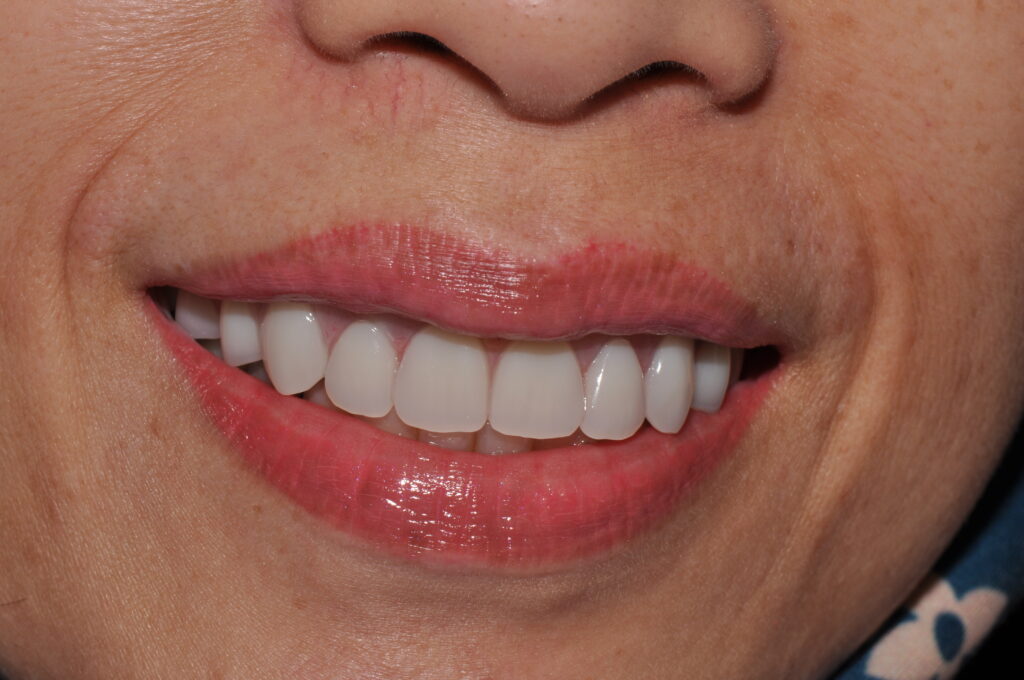 Titanium & Porcelain Combination Hybrid